Offers
These are the informative signs that we have in the beach of Ponte do Porco. More two images suit that thousand words.
| | |
| --- | --- |
| | |
| Cartel in the one that it is said that we cannot take dogs to the beach. | Cartel in the one that it is said that we cannot take the garbage out in the beach. |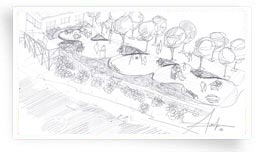 Last December 22 we had a new meeting with the mayor and the architect of the council. In this meeting we were appeared by a sketch that will complete the remodeling of the park. In the above mentioned project one tries to add a space for the smallest as well as to condition the access to the walk of wood. In addition, it will be completed by a sidewalk broader than the current one and that will serve as point of item for the future walk along the river Lambre.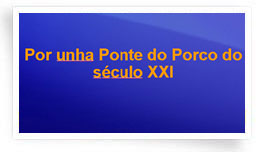 Last December 10 at 8 p.m. we were got by the mayor, D. Juan Antonio Maceiras and the councilmen D. Jesus Veiga y D. Antonio Bernardo. To the meeting we come with a dossier of photos, which we sense beforehand to show them the state of our village. In addition we were speaking with them about certain improvements that seem to us to be interesting.
Summarizing very rapidly the most important questions, at the beginning of next year will asphalt the street of the beach and will extend the park.
If you want to see our dossier of photos and the conclusions to which we have come after our conversation you can read this document.
Today it was the first day of strong rains after several months, and certainly the entry to the beach returned to stopped up by 20 centimeters of water.
This circumstance was denounced today in the town hall on the part of the Residents association.
We hope that some measure takes in order that it does not return to happen.
x


Un paseo bonito é o que temos na actualidade na praia Alameda, pero sin que se limpe regularmente fará que non podamos pasear por él en pouco tempo.
« StartPrev12

3

4NextEnd »
Page 3 of 4