Offers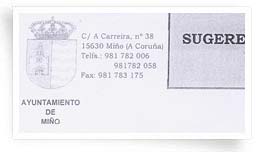 On the occasion of the unfortunate death of our neighbor produced last 10th we return to present a claim in the town hall it brings over of our beach and its condition.
Also let's sense beforehand another claim for not placement of the fountain that was removed the year happen from the beach, where we have the shower.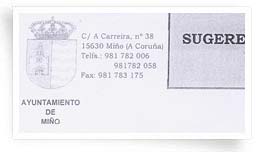 The street of the beach presents a lamentable condition since the channeling electricity passed for it.

Because of it, and as we do not observe that it is going to fix the same one up in a nearby future, have decided to present a claim to the town hall requesting in writing the dates of arrangement of the street.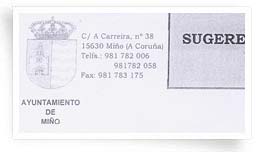 Our beach needs a cleanliness with a view to the summer. For it the Residents association presented a complaint in the town hall in the matter in order that the herb is cut and the sandbank is cleaned, as well as in order that informative cartels are placed by general recommendations of use of the beach.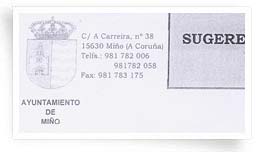 Our beach needs many improvements and one of them they are the channels of the water and many puddles of water largely of the beach. Because of it we have presented a claim in the town hall in order that the puddles are refilled and they cover the channels.
| | | | |
| --- | --- | --- | --- |
| Meeting with the mayor of Paderne | | | |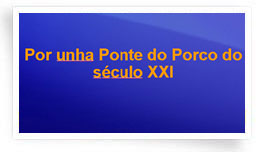 Yesterday in the morning we were got by the mayor of Paderne D. César Longo, who very nicely answered to all our worries brings over of the possible works that his council can realize in our village.
Concretly we speak about two important points:
- Work of the Natural Gas.

- Supposed construction of a filter system in Ponte do Porco.
Besides these topics, we treat others as an equal importance, in a meeting that lasted more than one hour and of which we work out very satisfied by his answers and his treatment.
« StartPrev1

2

34NextEnd »
Page 2 of 4