Our people
| | | | |
| --- | --- | --- | --- |
| The filloas and the disguises | | | |

On Saturday we had parade of disguises and distributed prizes both to the major ones and to the small ones. Also we did filloas, which were distributed free between the assistants, and finally we enjoyed the performance of a group of rock of name Dharco. In purpose, an evening it completes in that we all could enjoy, specially embellished with the prizes.
The photos that we have in this page belong in its most to the delivery of prizes.

The summer end was celebrated by all the stop in our beach by the Association of Neighbors. More than 130 people they went to the annual celebration of Anniversary of the foundation of the same one.

To Association it thus made available of its partners and companions the traditional ones empanada and bolla of candy as the wine and the partners added to the this food all the one that they wanted.

There were several drawings of gifts and the auction of an image of Ponte do Porco of size 120 cm x 60 cm. As far as the gifts, some were donated by establishments of the region like: Tía Pepa, Carla del Río or Ferretería el caballo and others were given for their drawing anonymously.

Music ran to position of Channel, and the diversion did not stop from the morning hast the night.
| | | | |
| --- | --- | --- | --- |
| A mañá do día de Santiago | | | |
x


Esta mañá tivemos a alborada, unha misa na praia e ao remate da mesma os foguetes. Por suposto, Aguazul amenizou a mañá coas súas cancións.

Non olvidamos a extraordinaria voz de Mariela, que fixo da misa unha verdadeira maravilla.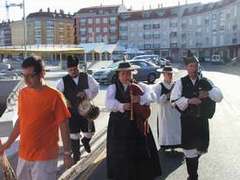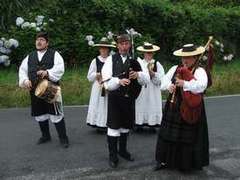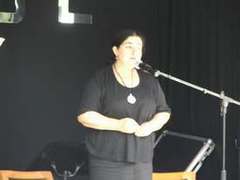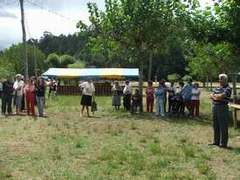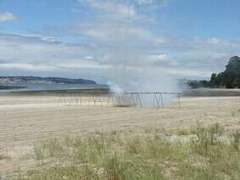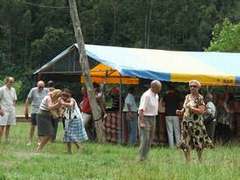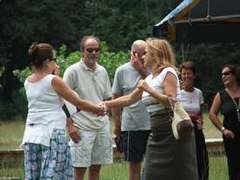 « StartPrev1

2

3NextEnd »
Page 2 of 3